Coppa
The Coppa is a typical product of the area of Parma and Piacenza, but is also prepared in other parts of Italy and marketed under different names.
It is prepared using the muscles of the pig's neck, with a production process in many respects similar to that of raw ham. The first phase involves salting with a mixture of salt, pepper and various spices (e.g. cinnamon, cloves, nutmeg), which is penetrated into the meat through a skilful massage. After that, the product is wrapped in pork casing and enclosed in a tight ligature, then moved on to the drying and maturing phase: the latter takes place in special rooms with controlled temperature and humidity.
The Coppa has a cylindrical shape, pointed at the ends, of firm consistency, compact, but not elastic. Inside, the sausage has a red color interspersed with pinkish white. It is among the most nutritious salami, has a sweet and characteristic scent, while the taste is delicate and is refined as it matures.
Senza uova – Senza latticini – Senza glutine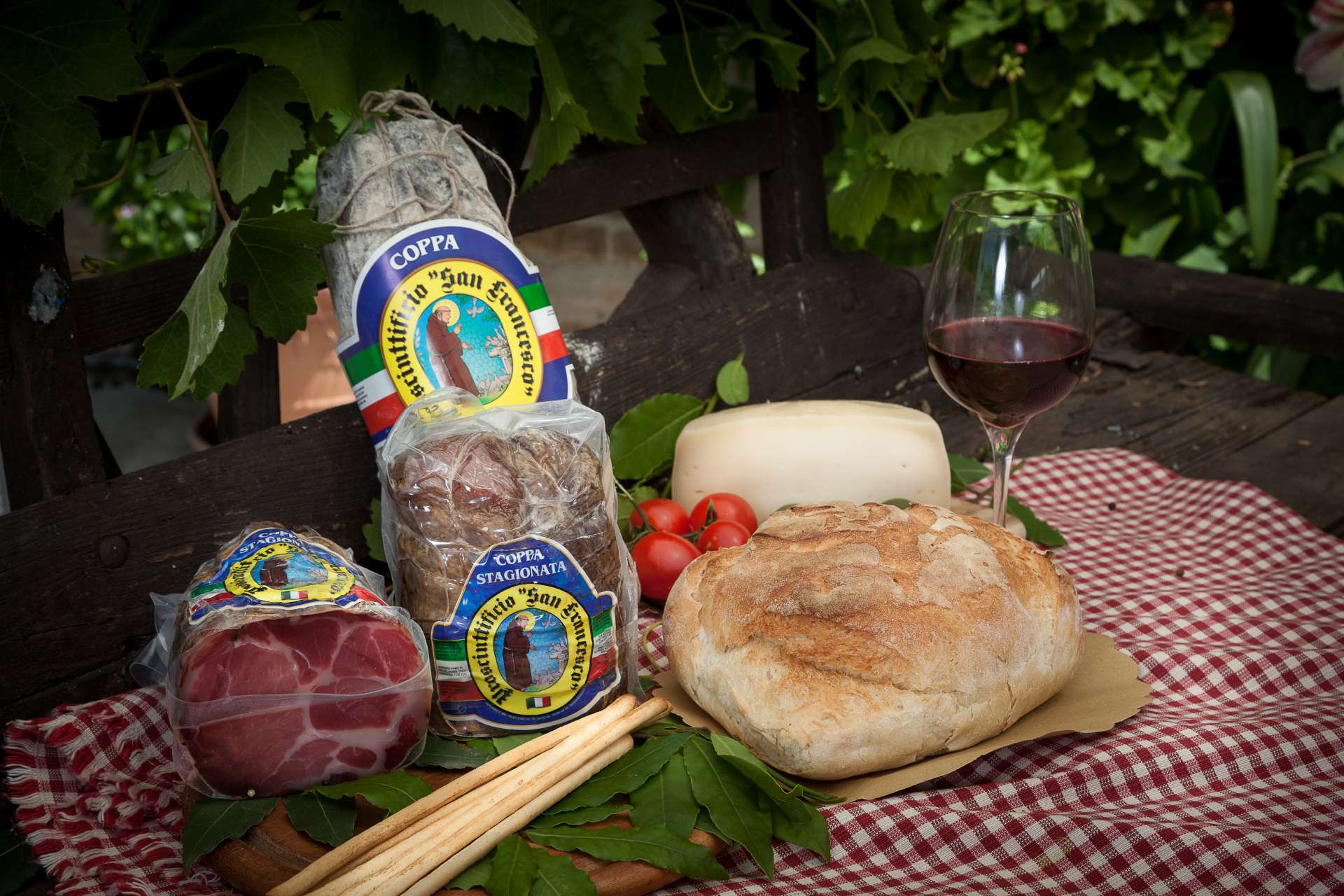 Products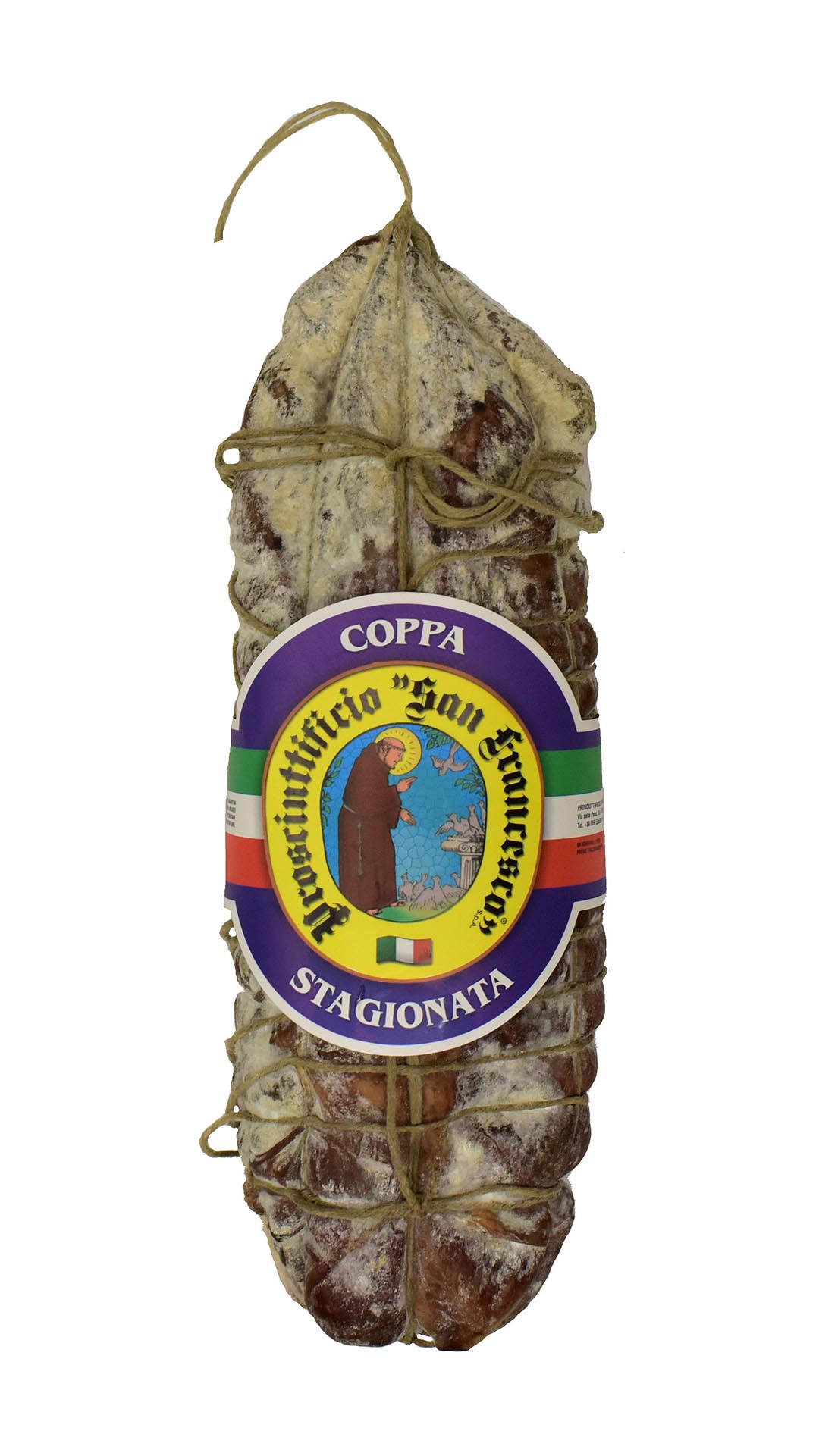 Whole, seasoned cup, also vacuum-sealed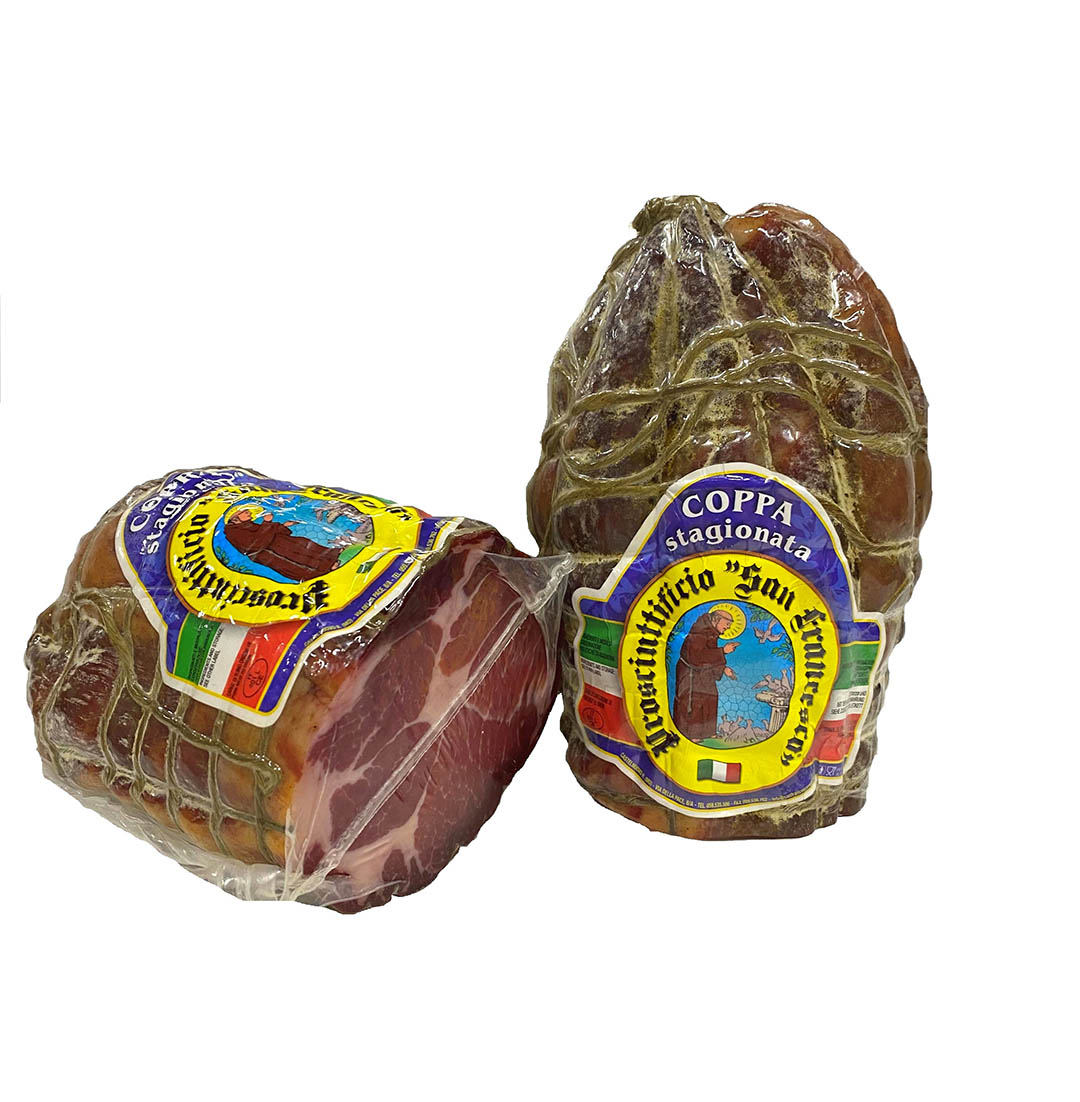 Cup portioned in half, in practical vacuum packs